International Considerations When Filing Patents
Patents are vital for moving new inventions and discoveries from the laboratory to the marketplace. However, securing strong patents worldwide is expensive and difficult, and one of the most common pitfalls is to treat patents as a commodity or an expense where costs should be minimized, rather than as a significant value driver for the business. This talk will not only look at the basics of patenting, but also discuss how patents are filed and prosecuted in internationally, and some of the more common pitfalls.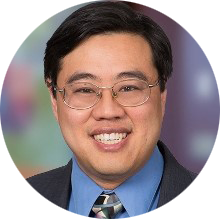 Presenter
Tani Chen counsels clients in IP protection in a wide variety of areas, including batteries and fuel cells, nanotechnology, drug delivery, chemical processes, biomolecular engineering, and analytical devices. He has a particular focus on start-ups, small businesses, and university work, and has helped companies develop strong IP protection based on their business goals and potential threats from competitors. In addition, Tani has been active in several business competitions in the area, including mentoring teams for the MIT 100K competition and the MIT Enterprise Forum. Tani also has a doctorate in chemical engineering from MIT and a law degree from Suffolk Law.