Management Team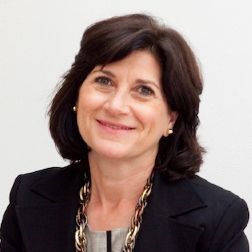 Joan Popolo

Executive Director
For over 5 years, Ms. Popolo held various roles with the Northeast Cleantech Open, an accelerator and competition for cleantech startups (formerly Ignite Clean Energy competition) most recently as Startup Recruitment Chair. Joan brings an understanding of the unique needs of early-stage companies and helps to identify and provide resources to support their growth across the region. Through her prior work at BioTechnica International, an early-stage biotechnology company and as a former small business owner of J. Popolo Design, a sustainable landscape design and consulting firm, she brings relationship-building and operational skills and entrepreneurial and creative problem solving experience to her work. She holds a B.S. from Cornell University and a M.S. from Michigan State University, both in the plant sciences.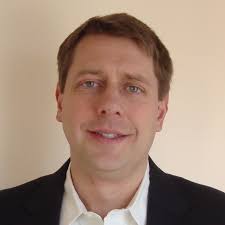 Michael Hanson

Program Manager
Mr. Hanson contributes his expertise to program development and management, and to cultivating partner relationships. Michael has over 12 years business development experience and is committed to helping organizations achieve growth goals and efficiently deliver solutions. He identifies catalysts that create opportunities for the growth of startups and organizations, connecting business leaders with expertise that help them advance their businesses. Michael previously held several sales and relationship management positions in the financial services industry, building relationships with investment advisors. He holds a B.A. from Bucknell University.
Board of Directors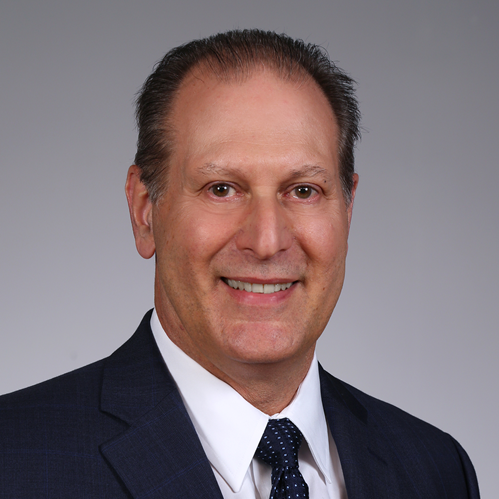 Cliff Emmons

Board Member
Cliff is a visionary senior technology leader, entrepreneur, angel investor, and advisor with extensive experience in creating, building, and transforming organizations in the USA, India, and China at both Fortune 500 companies and startups. He is highly recognized and skilled in leveraging innovative technologies that generate sustained revenue growth. Cliff has over twenty years' experience in developing Medical Devices. He holds bachelor degrees in mechanical and electrical engineering and a masters degree in management engineering (his "MBA for Geeks"). He is currently the CEO of IIOT-OXYS, Inc., founder of Accelerated Healthcare Innovations, LLC, and a Boston Harbor Angel member.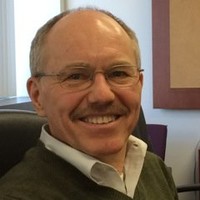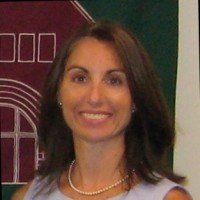 Kristine Logan

Board Member
Kristine Logan has worked with both large and small Maine businesses to help connect them to the resources they need to become successful. Her expertise lie in site location, access to capital, marketing, start-up planning and growth strategies, workforce development, complying with state regulations, utilizing state programs, and working with local and regional partners.
Ms. Logan is the Business Development Manager and TechPlace Director for the Midcoast Regional Redevelopment Authority. In this role, Kristine has created TechPlace, a manufacturing business incubator, where she works with start-up and early stage companies and supports them in their desire to grow. Ms. Logan provides TechPlace businesses with access to in-house business resources by coordinating workshops, seminars, courses, and networking events on topics relevant to business growth and development.
Prior to her current position, Ms. Logan worked for the State's Department of Economic and Community Development as the Governor's Account Executive for York, Cumberland and Sagadahoc Counties. In her work with the State of Maine, she built strategic partnerships at the local, regional, state, and federal levels that increased her effectiveness in assisting businesses. Her knowledge and use of State business and community programs, including TIF's, Community Development Block Grants and Pine Tree Development Zone programs led to her effectively help businesses overcome obstacles and find solutions that led them to be stronger more successful companies.
As the Director of the BRAC Transition Center from 2008 to 2011, Ms. Logan oversaw the retraining efforts of over 700 civilian workers upon closure of the Naval Air Station Brunswick. This position involved the promotion, publicity, and community outreach strategy for implementing Bath/Brunswick's portion of $20 million in workforce retraining dollars. During this time, Ms. Logan was a guest speaker and presenter at national forums for the US Department of Labor and the Office of Economic Adjustment on building successful partnerships and leveraging community funds.
Ms. Logan holds a BS in Mathematics with a minor in Management from the State University of New York's College at Cortland.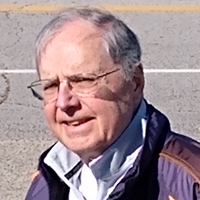 Lou Petrovic

Interim President
Dr. Petrovic brings more than 30 years' experience in providing entrepreneurial expertise in both the private and public sectors. He is skilled at managing technical and economic evaluations of new ventures and directing product development across a range of industries. At UMass, he managed the Lowell University Research Foundation and the Dartmouth Advanced Technology & Manufacturing Center commercialization programs for university owned intellectual property, demonstrated in six outstanding technology based start-up companies.
Currently as President of Resource Associates Inc. (RAI) he delivers business and technical expertise in start-up and emerging business management, marketing, and investor sourcing.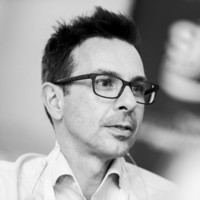 Michele Tosi

Board Member
Master degree in Economics and Finance
3 years experience as controller, 10 years in the risk management arena, 2 of which as Credit Analyst and 5 abroad (London) as Credit Manager in different sectors: factoring, corporate banking and payment services.
Since 2001 managed teams of various dimensions (up to 15 people) also in international environment.
Between 2001 and 2004 working as Due Diligence manager of a regional development agency managing an investment portfolio of €50ml.
3 years Operations Manager of Progetto Manifattura, the first italian cleantech incubator, coordinating a team of 6 people and managing a €2ml year budget.
Currently Trentino Sviluppo Incubator & Startup Unit Manager, coordinating a team of 9 people, responsible of 6 incubators and all the startup programs. Local coordinator of Spinlab, sport-tech accelerator launched by Trentino Sviluppo and Hype Sport Innovation.
Mentor of about 80 companies in 3 years.
Association of Cleantech Incubators of New England (Boston) board member.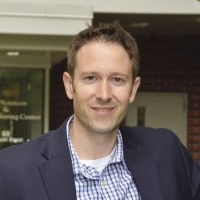 Jon is the President & CEO of Massachusetts Biomedical Initiatives (MBI), the longest running life science business incubator in the Commonwealth and serving as an economic development catalyst. MBI operates four StartUp & ScaleUp Center incubator facilities totaling 50,000 SF and has helped launch over 100 companies that have created nearly 900 jobs in the Commonwealth. As an economic development advocate, MBI serves on the City of Worcester's Economic Development Coordinating Council and supported the development of the Reactory Biomanufacturing Park, Gateway Park, UMass Medicine Science Park, & Redstone Center. MBI also supports the Increasing Diversity in STEM Workforce Initiative, a partnership of MBI, the Massachusetts Office of Business Development, Worcester State University & Quinsigamond Community College.
Jon received his Bachelor's and MBA from Assumption University. He previously served as Vice President, Real Estate at MassDevelopment and Senior Project Manager at the Worcester Business Development Corporation. Prior to assuming the role of President & CEO, Jon served as the Chief Operating Officer of MBI for four years. Jon is a current Board Member of Assumption University, the Worcester Regional Research Bureau, the Venture Forum, Berkshire Bank Central MA Advisory Board, Grafton Community Advisory Group, and Alumni Advisor to the Worcester Student Government Association.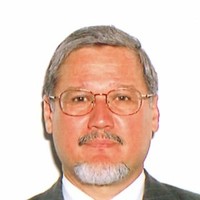 Rudy Yaksick

Board Member
Mr. Yaksick is a financial economist and investment banker specializing in financing and mentoring clean tech startups. During the course of his 15 years of international finance experience, he designed Venture Capital and Private Equity Funds targeting: Small-Scale Hydropower (Nepal), Small and Medium-Sized Enterprises (Saudi Arabia), and Infrastructure (US$ 500 Million Fund launched in June 2009). He has in-depth knowledge of private placement financing gained while structuring Private Equity (TMT) transactions for a Kuwaiti Investment Bank. Currently, Rudy sources and structures clean-tech financing deals for HP-Securities (Portland, Oregon).
Prior to joining (2017) the Finance Department Faculty at the Temple University-Fox School of Business, Rudy taught Corporate and Entrepreneurial Finance to Chinese undergraduates attending Wenzhou-Kean University in Wenzhou, China. In that capacity, he managed the Shark Tank Event. He also designed and taught the Start-Up Workshop, using Lean Start-Up principles and MIT's Disciplined Entrepreneurship road map. Prior to relocating to China, Rudy mentored MIT Sloan MBA students launching new ventures with the support of the MIT Legatum Center for Development and Entrepreneurship.
Mr. Yaksick holds the General Securities Representative Licenses (FINRA Series 7 & 66). He earned the M.A. and Ph.D. (ABD) degrees from the University of Pennsylvania, where he was a Wharton Research Fellow.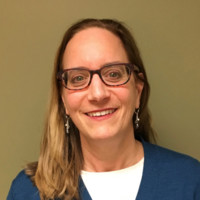 Beth directs the Northeast region of the Cleantech Open, the world's oldest and largest accelerator for cleantech startups. She has over 25 years of experience in program strategy and management, business development and partnerships, marketing and communications, innovation and entrepreneurship. She spent five years at MIT, including at the MIT Media Lab, building innovation ecosystems in Russia and India. Prior to her work at MIT, Beth started and ran a marketing and sustainability consulting firm. Earlier in her career, Beth spent 10 years at IBM; in her last role there marketing energy-efficient data center solutions. Early in her career, Beth worked for two startups, one of which grew from five employees to over 1000. Beth was a mentor in the Cleantech Open for 9 years.
Beth holds a BA, cum laude, from Wellesley College, an MBA from Boston University, a Certificat de Science Politique from Sciences Po in Paris, a Certificate in Sustainable Business from the University of Southern Maine, and a Certificate in Venture Mentoring Services from MIT. She speaks French and Spanish. She plays squash, swims, kayaks and hikes, and enjoys spending time with her family.